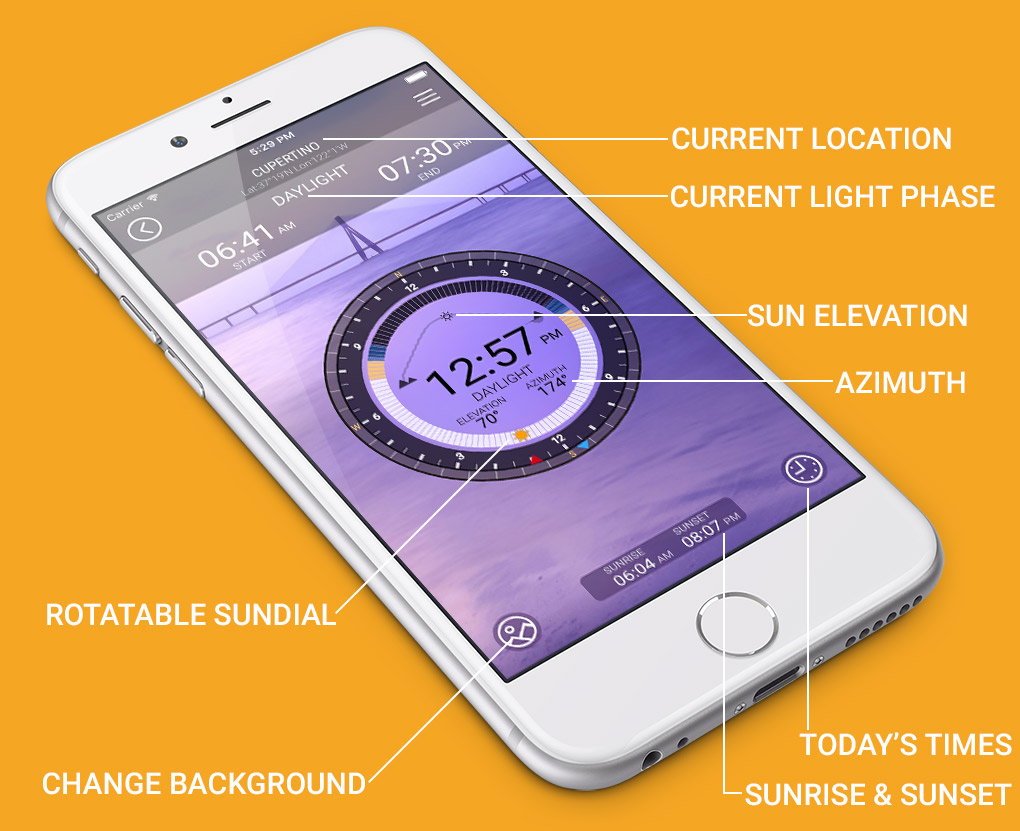 SunIZup helps you to determine the timings of the Golden Hour and Blue Hour which are also known as Magic Hour in photography and cinematography fields for any selected location and any given date. The timings are calculated in the app by determining the sun's position at the given location on the given date. It is a proven fact that Landscape photography during the Magic hour results in better photos than pictures taken at any other duration of the day.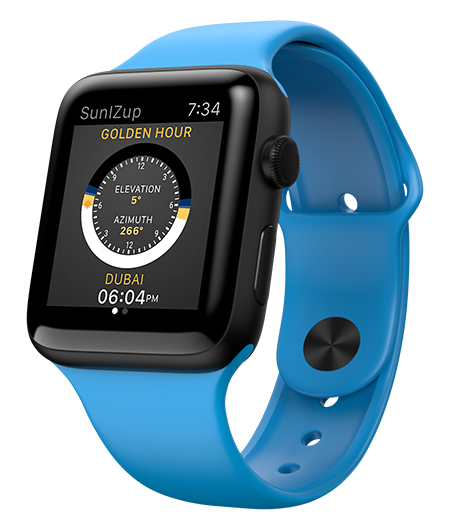 SunIZup is available as an universal purchase on the Apple AppStore which enables you to use the app on all your Apple devices.
DOWNLOAD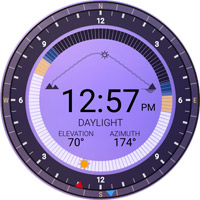 Rotatable Sundial
SunIZup has a neat rotatable sundial which takes you ahead or back in time showing the light phases and sun positions during a 24 hour period.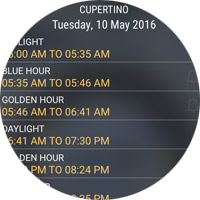 Daily Times and Alerts
Shows the times for the different light phases during a 24 hour period including Twilight, Blue Hour and Golden Hour for morning and evening, Daylight and Nightsky.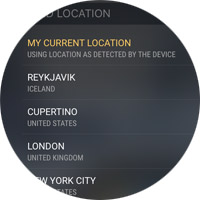 Searchable Locations
SunIZup includes over 50k searchable locations from around the world built-in. You can access the times for these locations by adding them to your list of saved locations.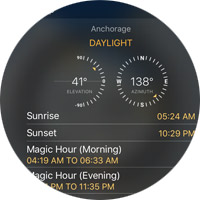 Today Widget
SunIZup's Today Widget for Notification Centre shows you current data for the selected location which includes times for Magic Hour for morning and evening and the current sun position.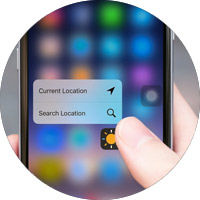 3D Touch
3D Touch features with Quick Actions and Peek and Pop support.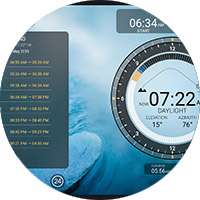 Apple TV App
SunIZup includes companion app for the New Apple TV. View the times for the light phases and interact with the Rotatable Sundial on the Big Screen. The TV app shows data for the current location and for any location chosen on the iPhone app.